TRAPMASTER trap alert / trap alarm market overview and positioning
The readily available trap alert solutions may be divided into two groups:
Handicraft / Patchwork Solutions
On the one hand there is the group of the "patchwork solutions", in which either the user himself modifies a simple old mobile phone and installs it inside a "sandwich box" at the trap, or where the customer can purchase converted old (very simple) mobile phones (Nokia, etc.).
In no way were these phones originally developed for this kind of application. They do not offer the configurability and reliability, a professional trap alert system should have. It is also always unclear which history these old phones and the used batteries really have. Last but not least is the typical battery technology in such phones which is not designed to last for long periods under unfavourable ambient conditions.
The customer faces a certain degree of risk and uncertainty when he buys such a device (see also various discussions in online forums). Hence we will not consider them for any further discussions. Thanks to fast the fast overall advancing of smart phones the future viability of this technology is already questionable.
"Premium trap alert system"
On the other hand is the second group of the sometimes very expensive "Premium trap alert systems". These are usually priced significantly above 200€ (usually even without batteries or rechargeable batteries - these costs may then be added).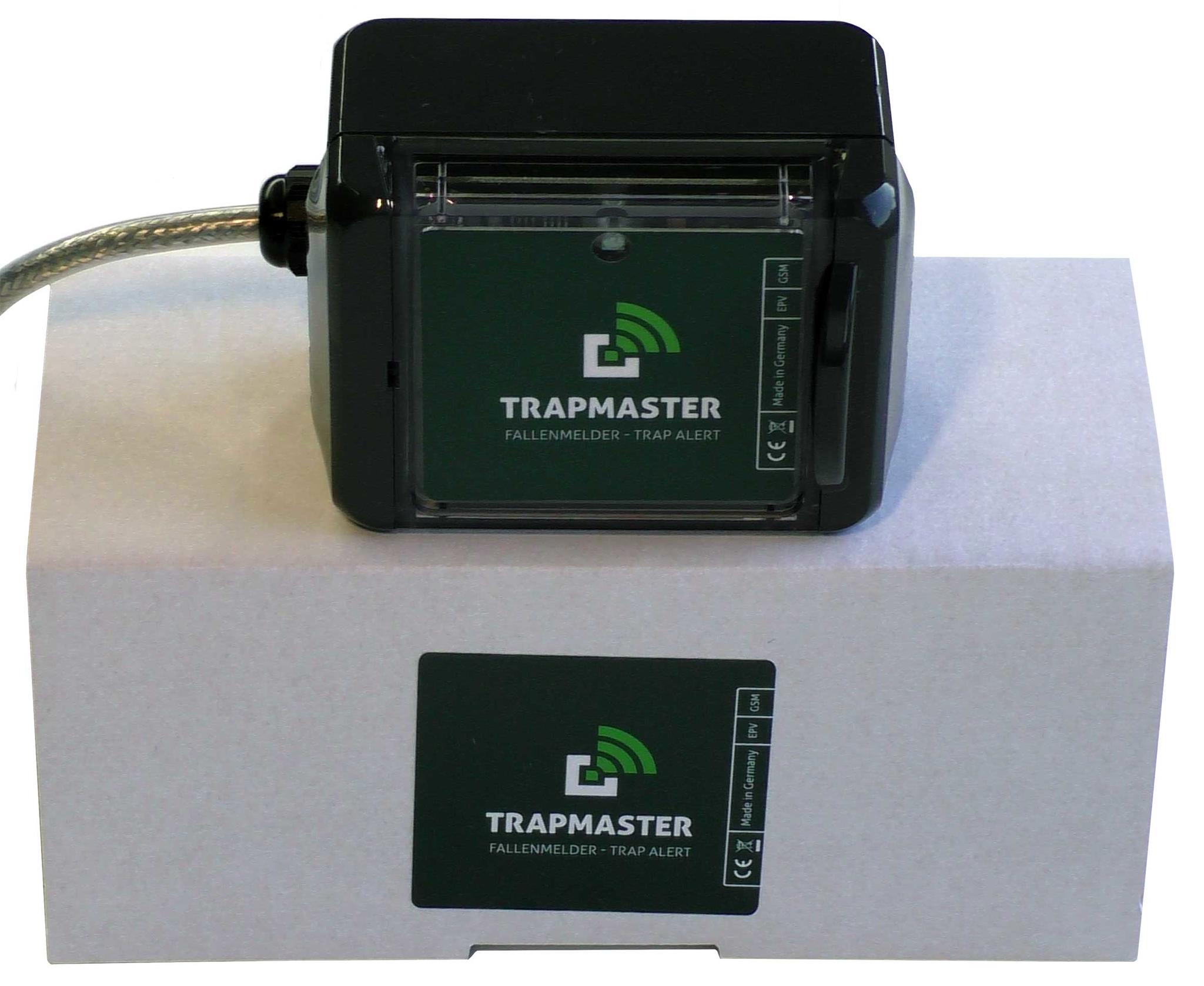 These devices were more or less designed specific for hunting with traps. However after our own wide-scale continuous tests with all competitive equipment available at the time staggering deficits and significant potential for improvement were revealed.
The TRAP MASTER trap alert / trap alarm system is the new benchmark in this group:
User friendly
Reliable
Affordable