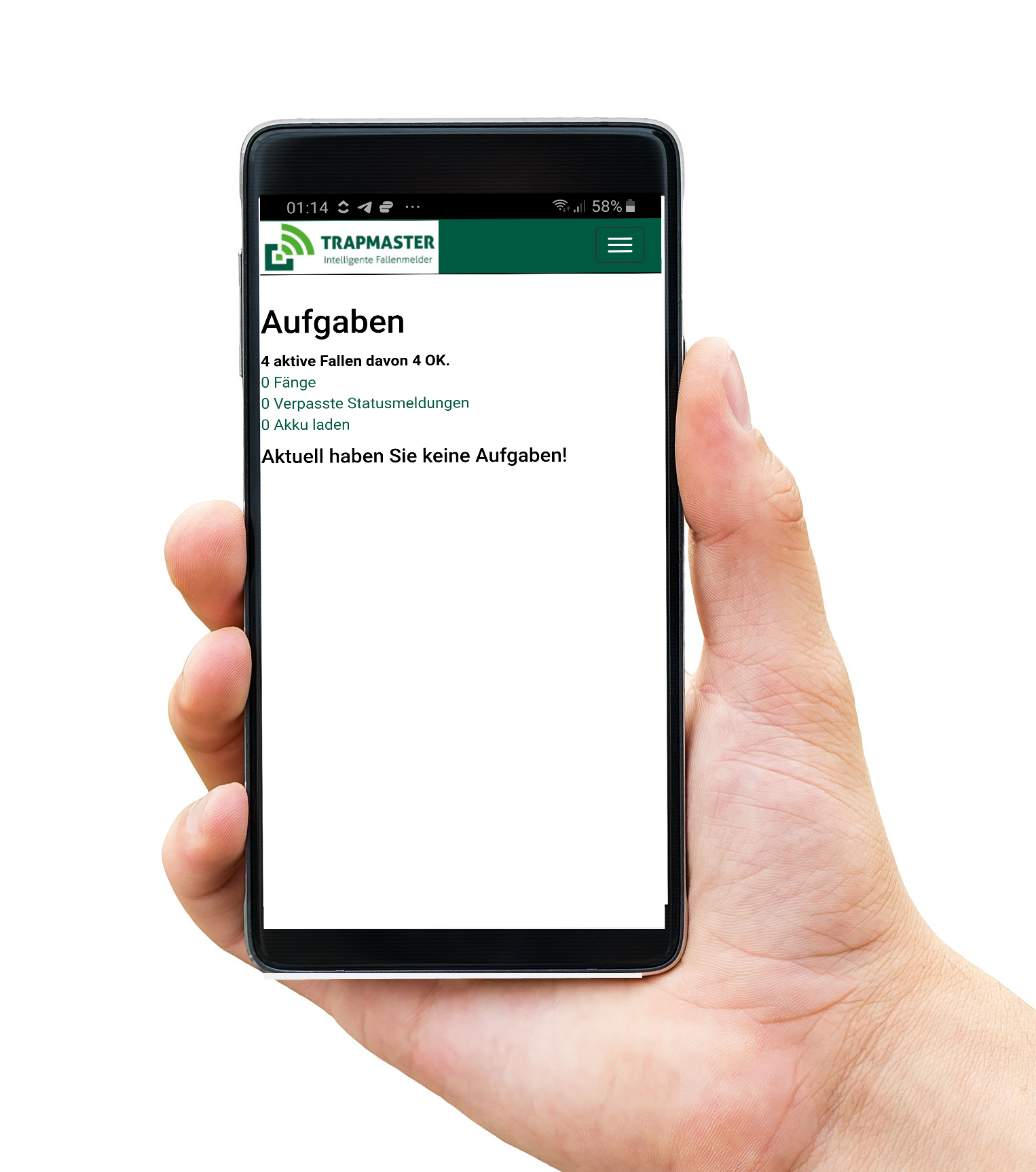 Convenient device management by app or through website
When you are operating multiple traps, conventional trap alerts can quickly become confusing. Did all trap devices send their status reports in time? Is there still a catch somewhere?
That is why you can conveniently manage all TRAPMASTER alerts online with the free TRAPMASTER app (or optionally via the website). The online administration creates an overview and relieves you of such routine tasks. Even if you operate a large number of devices, you always have an overview. Learn more...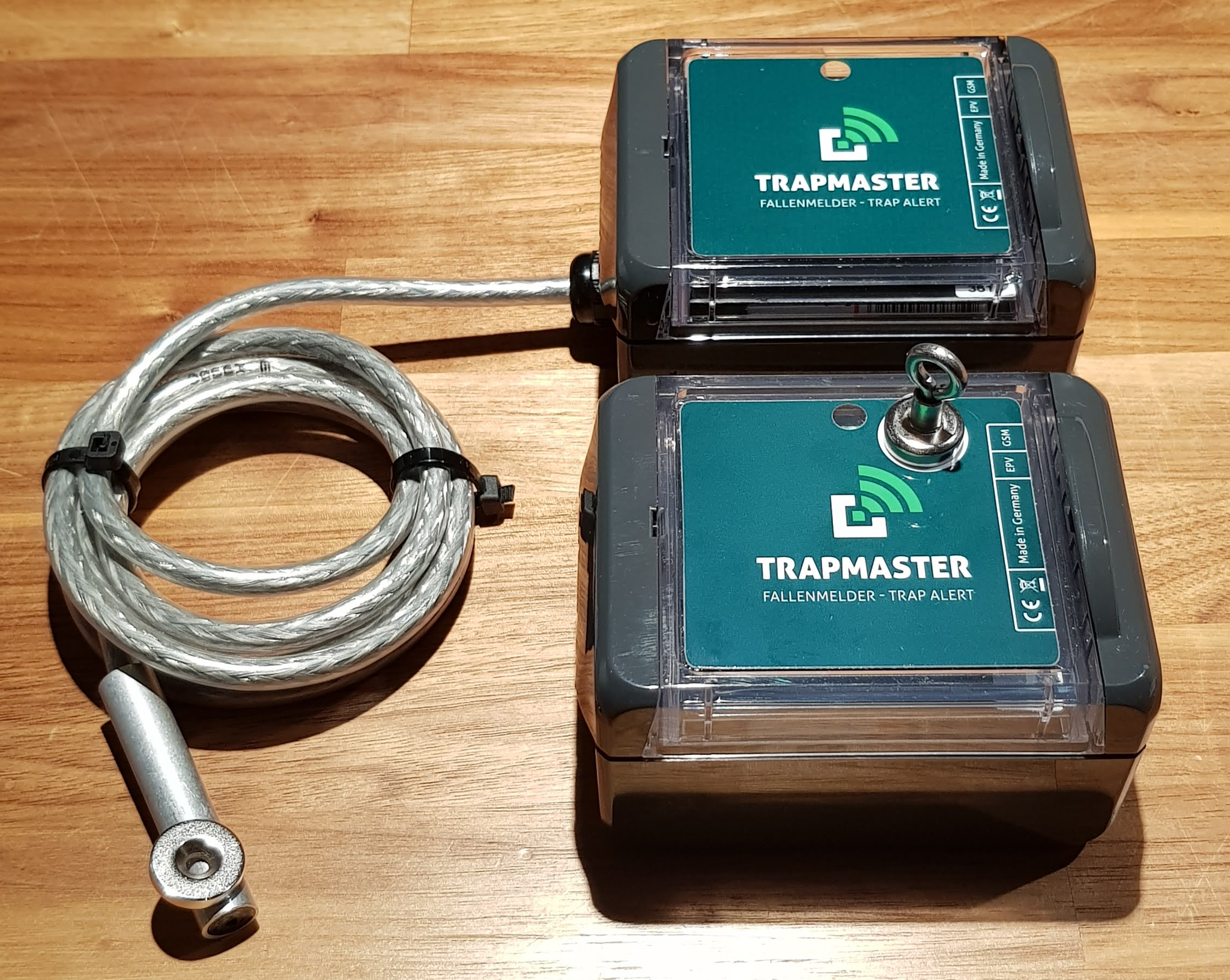 Doesn't work, doesn't exist: Easy to install on every trap.
Different traps have different requirements with regard to the mounting of trap alerts. Often the devices should be installed hidden or protected.
The TRAPMASTER Professional is available in 2 versions (Standard and Neo) so that you can equip all types of traps with the ideal trap alert. Learn more...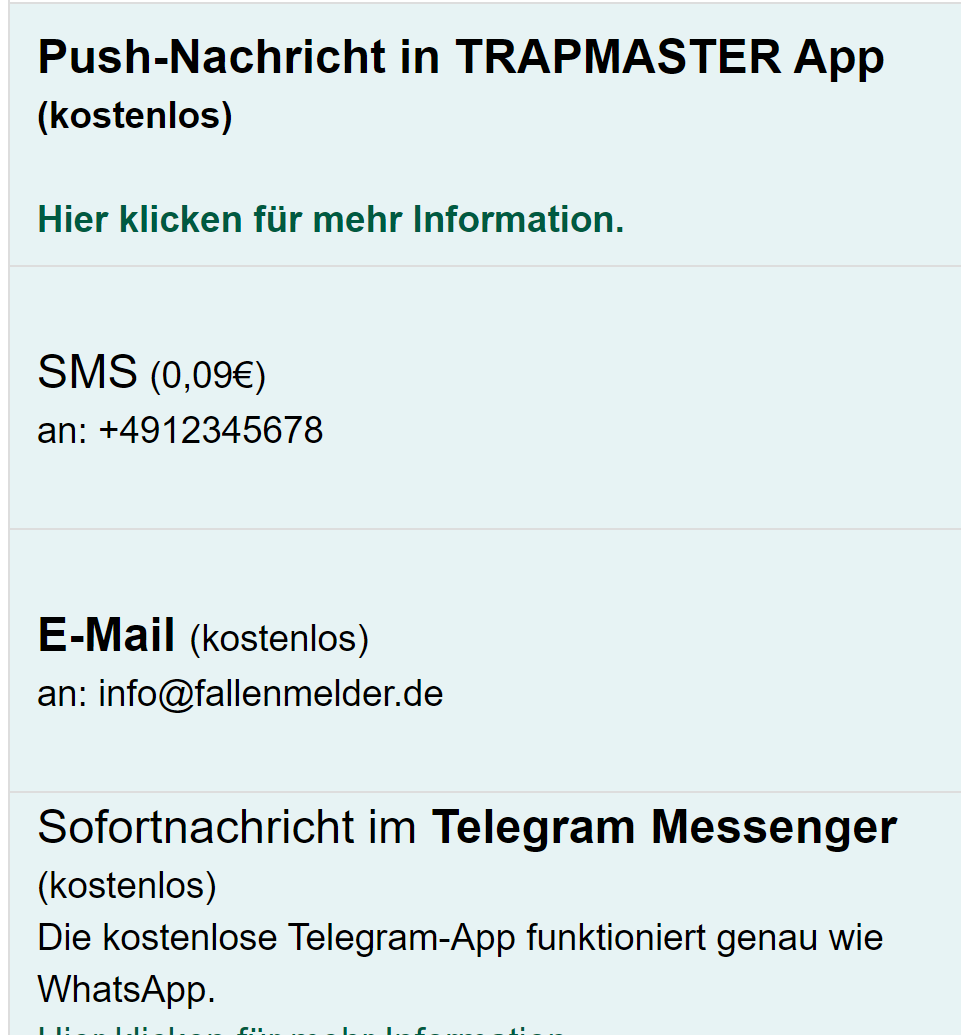 Messages exactly as you want: 4 message channels selectable.
Important messages need to reach you. Each of us has different preferences in communication. Also, you don't want to be dulled by too many messages.
That is why a TRAPMASTER offers you more message channels and more flexible settings than conventional trap alerts. You can choose whether you want to receive messages via Telegram Messenger, push messages in the TRAPMASTER app, email or SMS. For a better overview, you can also define different channels for catch and status messages.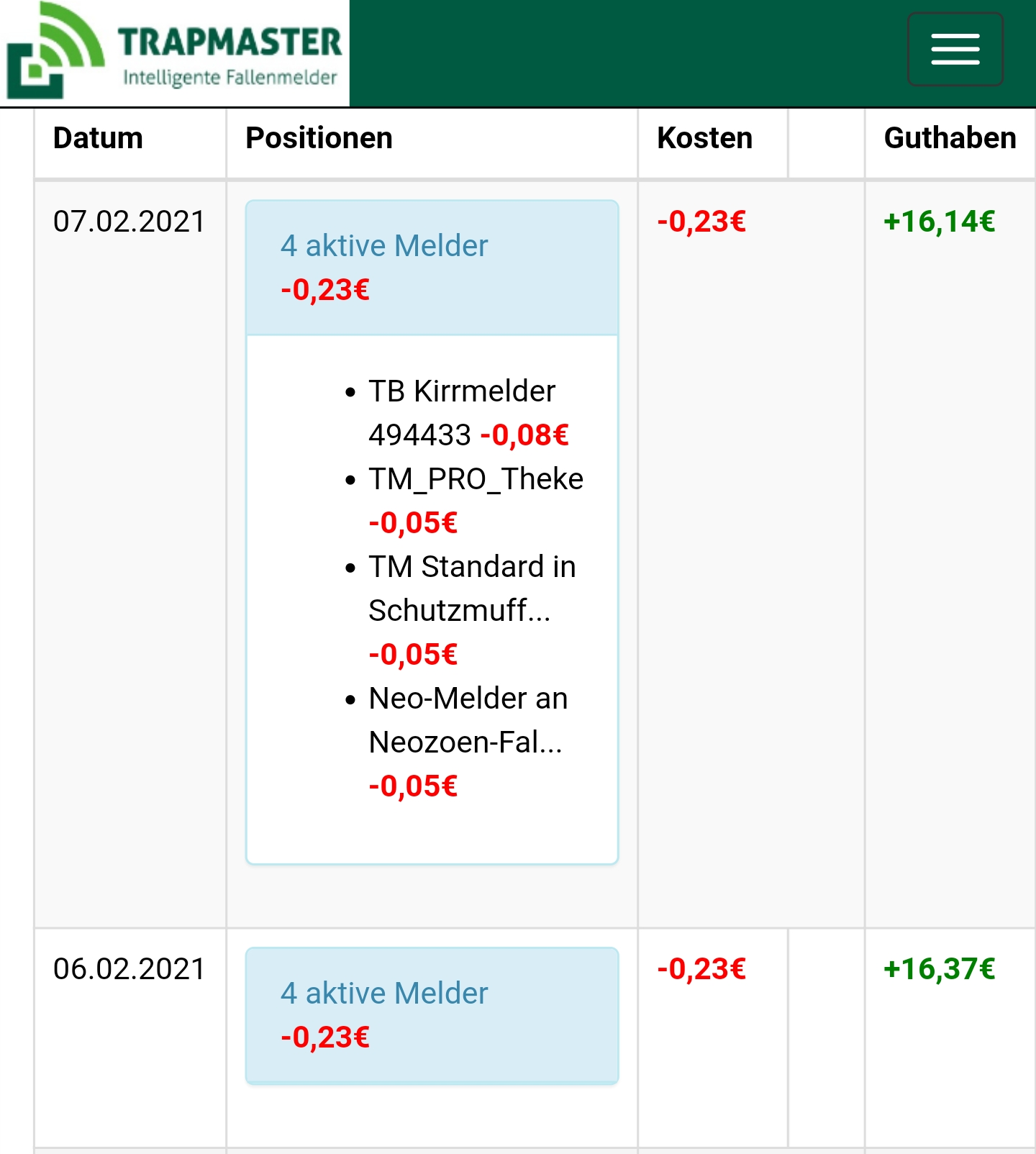 Why pay more than necessary? Our fair cost model
Conventional devices resp. SIM cards require a regular annual minimum charge. However, trapping is often a seasonal issue. Often trap alerts are not operated for several months of a year.
That is why the TRAPMASTER offers you a very simple cost model: Each devcie is calculated to the day. There are no mandatory subscriptions and no annual minimum charge. Once loaded, credit never expires.
You only pay for what you actually use. Learn more...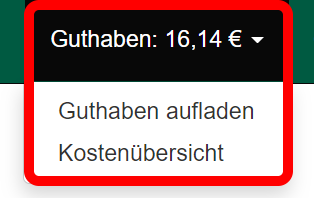 Who likes to take care of individual SIMs? The TRAPMASTER central credit.
In simple trap devices, individual SIM cards have to be extended or recharged. This is tedious for the user, leads to administrative work and generates costs that are independent of the actual use.
That is why there is only one central credit in your TRAPMASTER user account. All devices automatically "serve" themselves from this. Charging is very easy. Of course, you are notified in time if the credit is running low. Learn more...  
Next: What innovations does a TRAPMASTER use to make your trap monitoring even more reliable?