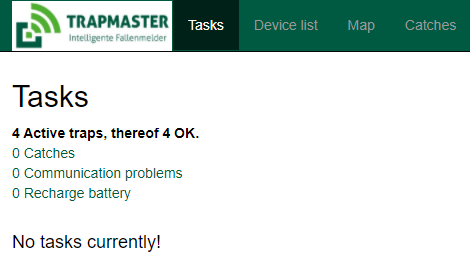 The TRAPMASTER Professional offers convenient online management for your trap alert systems. The online administration handles many routine tasks you had to manage yourself with conventional devices. For example, the online administration system automatically checks whether all trap alert systems have reported at the designated control time and triggers an alarm if a system had not. This eases your work load quite substantially.
The central view "Tasks" gives you a tidy and clear overview of any upcoming task at any time. Even with very many active devices you will remain in control with the "Task" view and nothing is forgotten. Incidentally, you also receive this view regularly as a status message.
In the "Device list" you can see all your trap alert systems and can access each individual device with one click. There you can then make individual settings and view the complete history of each device.
In the menu item "Settings" you set the control times for your traps and specify your personal notification options (push message via TRAPMASTER app, email, SMS or push message via Telegram app).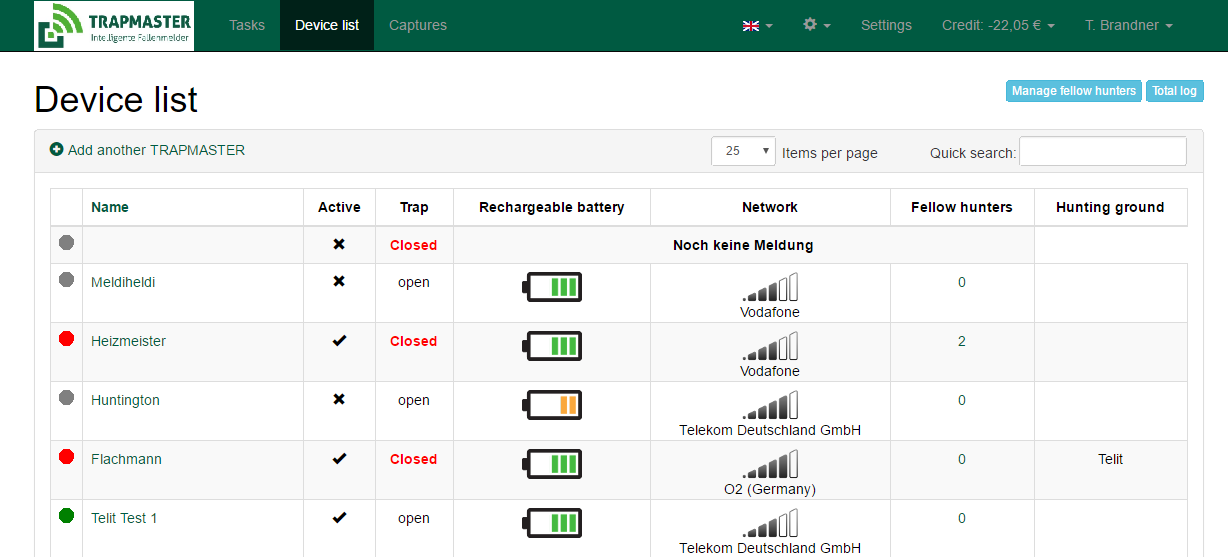 Your advantages:
Perfect overview even with very many traps. You always know if there is a need for action or not.

You will only receive one ummarized status message for all trap alert systems.

Different notification channels are possible for catch messages and status messages (for example, catches as push messages, status messages as e-mails).