Welcome to TRAPMASTER - the reliable and user-friendly trap alarm / trap alert system. A TRAPMASTER is the ideal retrofit system for your concrete pipe traps, luffing tube traps, cage traps, box traps and most other trap types.
What is special about TRAPMASTER?
The three most important objectives during the development of TRAPMASTER were:
to develop a trap alert system in function and operation ideally suited to the requirements of trap hunting.
to offer a device, which is not technically overwhelming the user, but is simple and intuitive to use.
to offer a premium trap alert system at a fair price to make retrofitting to several traps affordable without enormous investments.
These points are important because unfortunately many hunters pass on hunting with traps despite the recognized need for effective predator management. They do not have the time to drive to and check every trap in person. On the other hand many shy away from the high costs of good trap alert systems or are put off by often very complex operation of the equipment. Our goal is to change this with TRAPMASTER.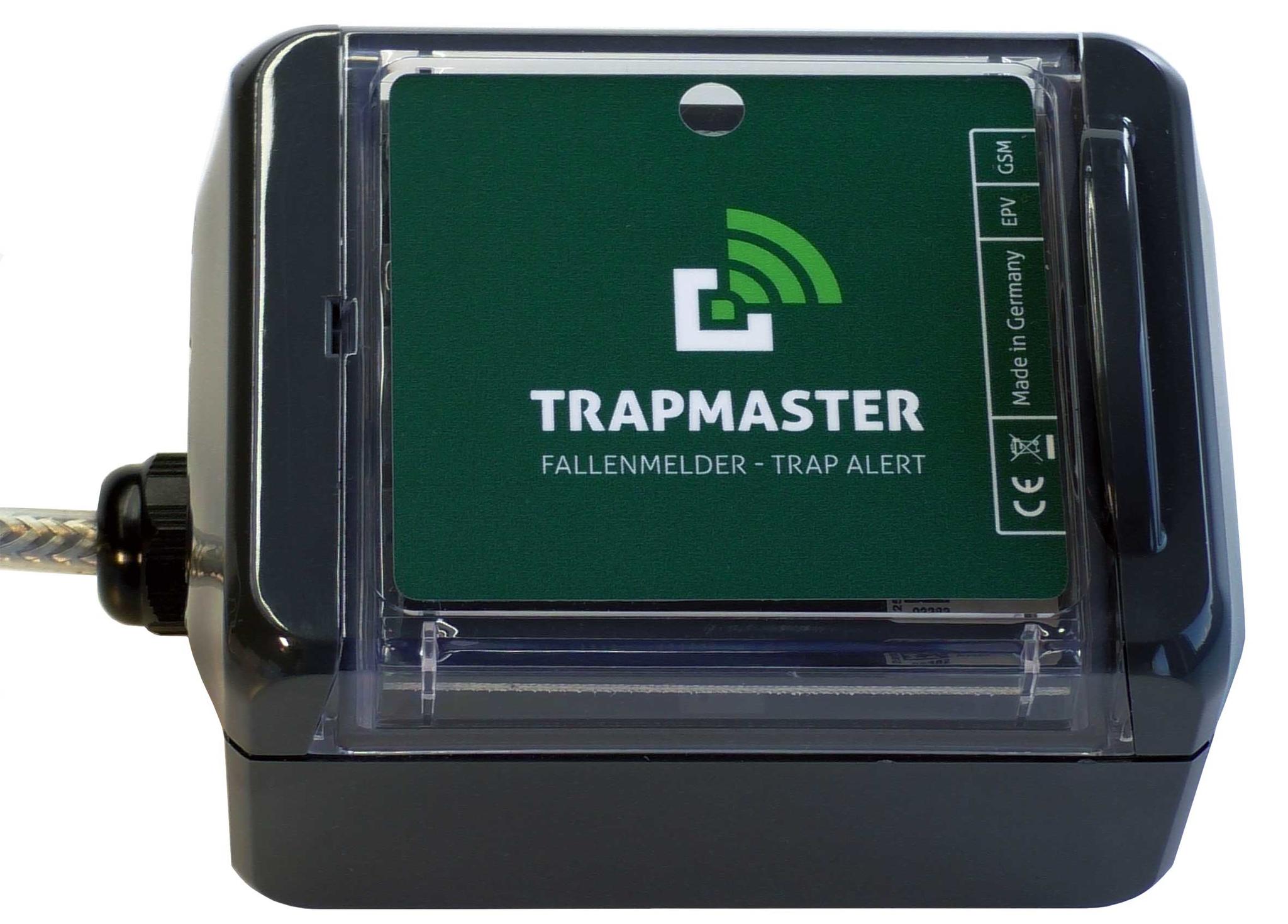 Your advantages with TRAPMASTER trap alert / trap alarm:
Easy to use and extremely reliable,
Intuitively adjustable notification options through SMS, phone call, website, email or instant message.
Automatic monitoring of phone credit and battery status. TRAPMASTER automatically notifies you before any critical status is reached.
Special rechargeable battery pack. Operates reliably down to – 40°C. The battery pack is always included in the scope of delivery.
Convincing price/performance ratio.
Made in Germany
To incorporate all trap-hunting requirements, the TRAPMASTER was developed in very close cooperation with numerous professional & amateur hunters as well as wildlife research institutions.

Learn more about TRAPMASTER trap alert / trap alarm >>